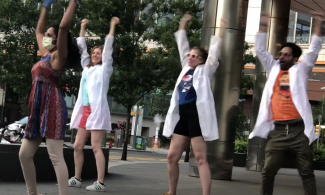 Each year Penn hosts the Summer Academies, which brings in high school students from across the country, and around the world, to Penn's campus (or this year to Penn's virtual campus) for a three-week subject-intensive research experience. Last week, as part of this initiative, the Biomedical Research Academy (under the directorship of Penn Bio's very own Linda Robinson, and Penn Bio Alumnus Kieran Dilks), successfully graduated the first - and hopefully only - online cohort.
This year 18 local Philadelphia School District (PSD) students received scholarships to participate in the Summer Research Academy for free, 13 of whom also participated in the Penn Laboratory Experiences in the Natural Sciences (Penn LENS) program. Penn LENS allows local PSD students to dive even deeper into natural science research, by spending an additional three weeks (this year virtually) working in Penn's world-renowned research labs, before the Summer Academies begin. Participation in LENS is free of charge, and provides a stipend for students during the six weeks they are enrolled in Penn LENS and Summer Academies programs. Four of biology faculty members hosted a total of six Penn LENS participants this year:
Thank you to EVERYONE who helped in both small and big ways to make Penn LENS and the Penn Biomedical Research Academy possible this year despite all the additional challenges. Your hard work and devotion towards cultivating the next generation of young scientists is truly remarkable and awe-inspiring!
Watch the amazing farewell video this year's Biomedical Research Academy instructors made for participants by clicking below.
This video was choreographed, directed, and edited by another outstanding Penn Biology Member, Jessica Ardis (she is the one with the Ms. Frizzle dress and the top notch dance skills).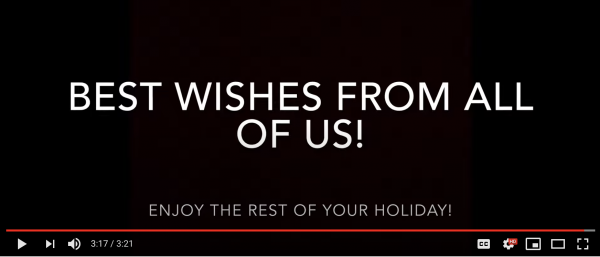 Special thanks to Jessica for all her hard work on this project. 
News Type